Home
Talk

0
85pages on
this wiki
Welcome to the Books Wiki!
If you are new to the wiki, start here with our Getting Started guide. You can also read the Manual of Style and check out Book Club. If you have any questions, you can contact JoleTole, Asnow89, or post your question on the forum.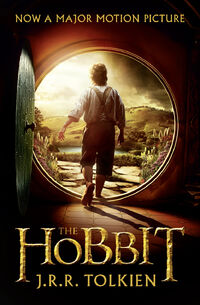 The Hobbit, or There and Back Again, better known by its abbreviated title The Hobbit, is a fantasy novel and children's book by English author J. R. R. Tolkien.
The Hobbit Bilbo Baggins went for an adventure with the dwarfs of Erebor or the Lonely Mountain to reclaim their homeland and defeat the evil dragon, Smaug. The second movie in the series is set to release this December, 2013.
Join our monthly book club and discuss The Hobbit and other holiday books here! (It's Free!)


Click here to view our entire collection of book to film adaptations!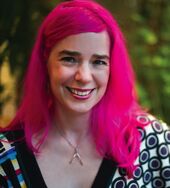 Laini Taylor
, a self-described "writer-artist-daydreamer-nerd-person," is an American author and artist located in Portland, Oregon, USA. She is the creator of the Daughter of Smoke & Bone series. Along with Daughter of Smoke & Bone, she has also written 3 previous novels: Blackbringer and Silksinger in the Dreamdark series, as well as National Book Award finalist Lips Touch: Three Times.

Read more about her and the Daughter of Smoke and Bone series here...

Which new Fall release are you looking forward to reading?

Create blog post
i love my litter pony *********.

Read more >

Hey!

I'm going to see Catching Fire today since I'm a HUGE fan of the Hunger Games. I don't wanna be dissapointed :(

If you've seen the movie can you give me a little review WITHOUT SPOILING the movie :) (well I kinda already know what happens since I …

Read more >

Who is a divergent fan on this wiki? Or PJO

Read more >
See more >






Click here to learn how to become an affiliate of the Book Club Wiki!